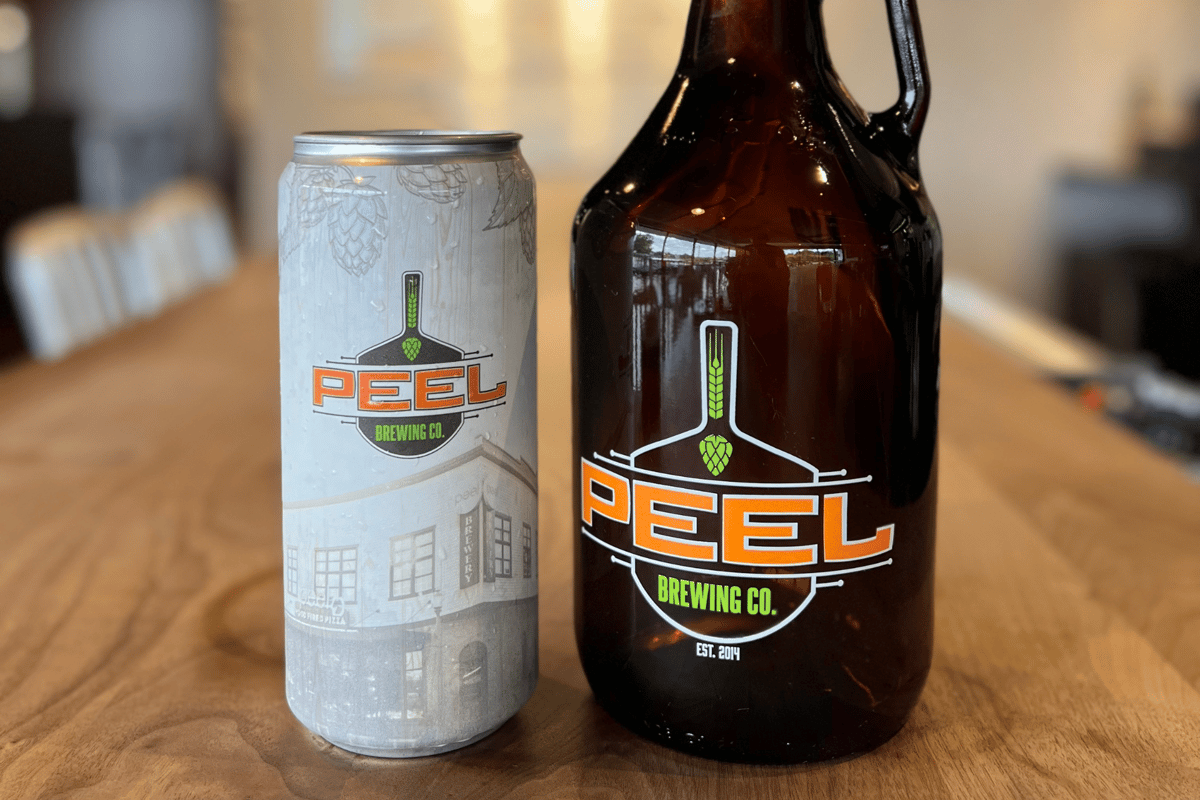 The Best Summer Beers in 2023
The Best Summer Beers in 2023
Breweries rolled out their seasonal summer flavors to consumers thirsty for a taste of something new. Fruity or floral flavors have been trending this season, and the brewery at Peel Wood Fired Pizza released three craft beers made with summer fruits, one of which has floral aromas. Plus, the flagship brew Blood Orange Wheat is available any time of year.
When it comes to food pairings, you want to find dishes that will complement the flavors in the beer. To help you make your selection, we've compiled a list of the best summer beers, along with recommended dishes to pair them with.
Kutthroat Kolsch - Tart Cherry | ABV: 5.1% | IBU: 14
Tart Cherry is a German-style Kolsch brewed for a crisp and clean finish. It features Mandarina Bavaria, a German hop with a pleasant fruitiness and distinctive tangerine and citrus notes.
The hop combined with a large amount of tart cherry puree brightens the palate, making this beer extremely refreshing and ideal for summer.
Pair Kutthroat Kolsch - Tart Cherry with Maple Bourbon Black Pepper Wings and Maple Bourbon Pork Pizza. The pizza is topped with maple bourbon pork, bacon, mozzarella, cheddar cheese, Roma tomatoes, and a maple bourbon glaze. Our traditional bone-in wings are wood-fired and tossed in your choice of sauce.
Tropical Dollop - Watermelon | ABV: 4.2% | IBU: 16
Get ready for a heaping helping of pure pineapple paradise blended with subtle notes of coconut, vanilla, and watermelon!
It's our Tropical Dollop with watermelon added for a twist. Brewed with lactose for a smooth and creamy mouthfeel, this fruited cream ale lives up to its name. It has an aroma and flavor perfect for summer sipping.
Have Tropical Dollop - Watermelon with Sweet Balsamic Wings and Balsamic Chicken Pizza. Our pizza has wood-fired chicken, feta cheese, roasted red peppers, roasted garlic, olive oil, fresh basil, and a balsamic reduction.
Fleur de Peel - Blackberry | ABV: 7.1% | IBU: 31
Our Fleur de Peel is a malt-forward French-style ale that has assertive floral and citrus aromas, a medium body, and a dry finish. Its hop characteristics in the background provide a subtle spicy note.
For summer, we've added blackberries. This variation has mild notes of blackberry that tease the nose and subtly wash across the palate.
Enjoy Fleur de Peel - Blackberry with Formaggio Pizza and Prosciutto Pizza. Formaggio Pizza is topped with mozzarella, fontina, parmesan, tomato sauce, and fresh oregano. Meanwhile, our Prosciutto Pizza has prosciutto, fingerling potatoes, roasted garlic, olive oil, fontina, parmesan, roasted garlic, and fresh rosemary.
Blood Orange Wheat | ABV: 5.66% | IBU: 12
Sweet and tangy, blood oranges are ideal for winding down on a hot night. Our flagship brew, Blood Orange Wheat, is available year-round, and in August 2023, we celebrated the release of our 100th batch.
This cloudy wheat beer is crafted with fresh orange peel and toasted coriander. After fermentation, we add a generous helping of blood orange puree to give it an easygoing, fruit-forward character. It's light and sweet with a hint of spice.
Pair Blood Orange Wheat with Wood Fired Corn Crab Cakes, Chicken Tikka Pizza, and Blackened Mahi Tacos.
These crab cakes, made with fire-roasted corn, lump crab, lime, cilantro, green onions, bell pepper, and aji verde, are available at our Edwardsville location. At Edwardsville and Clayton locations is our Chicken Tikka Pizza, topped with garlic crust, masala marinated chicken, basmati rice, aji verde, and fresh cilantro. Meanwhile, the Blackened Mahi Tacos at our O'Fallon location are made with grilled mahi, chile cumin grilled tortillas, old bay coleslaw, pico de gallo, cotija cheese, sriracha aioli, cilantro, and lime.
Come to Peel Wood Fired Pizza
When you're looking to quench your thirst and enjoy delicious Italian food, look no further than Peel Wood Fired Pizza. From tart to sweet, there's a fruity summer craft beer for everyone.
Our renovated historic building in O'Fallon, IL, is home to Peel Brewing Co. The large area features 25-foot ceilings, a dining room that seats 90 guests, a lounge area, a 30-seat brewpub, and a 40-seat butcher block bar. The entire 7-barrel brew house and 8-vessel fermentation room is on view for a look into our brewing process.
For a cold beer on a hot summer day, come along to one of our locations. We look forward to seeing you!