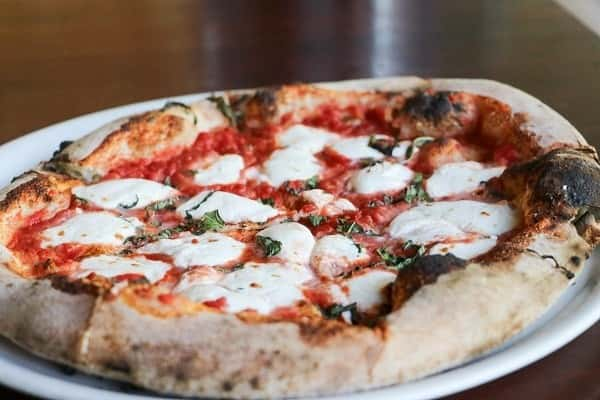 What Makes Our Pizza Stand Out
What Makes Our Pizza Stand Out
Pizza is a universally loved food that has been around for centuries. It's delicious and versatile, making it a popular choice for people all over the world. But what makes one pizza restaurant stand out from the rest? At Peel Wood Fired Pizza, it's all about the toppings, crust, and oven.
The Toppings
When it comes to pizza toppings, Peel Wood Fired Pizza knows how to strike the perfect balance between classic and innovative. While we offer timeless favorites like pepperoni pizza and margherita pizza, we also venture out with unique ingredients and flavor pairings.
Fresh herbs make all the difference, transforming even the most basic recipes. Our selection of herbs includes basil, chives, cilantro, dill, oregano, rosemary, and thyme.
Of course, we make sure the pizza sauce isn't overlooked. Our sauces are made with care and thought, offering a range of options that include BBQ, tomato, vodka, buffalo, and shoyu.
The Pizza Crust
What also sets our pizza apart is the crust. It stays true to traditional Neapolitan pizza, which has a very thin crust at the base and dough that puffs up around the sides.
Simple ingredients of flour, yeast, salt, and water let the true artisan process of exceptional pizza dough shine. Kneading the dough builds up gluten, but we make sure not to overwork the dough. That way, instead of it being dense and tough, it's light and airy.
Then comes the fermentation process, which is very slow and at cold temperatures to produce a more complex taste and texture with hints of sourdough.
The Wood-Burning Oven
All of our pizza is wood-fired directly on the hearth of the wood-burning oven, producing slight charring and bubbles that make each bite unique.
No two pizzas are ever identical because of the hundreds of small variables when dealing with fire. The moisture of the wood, the thickness of the ash bed, and the outside humidity and temperature all play a role in the outcome of our pizza.
Enjoy Pizza Fresh From the Oven
Come to Peel Wood Fired Pizza and discover what sets us apart for yourself! With a diverse menu, there's something for everyone. Think of Italian Sausage Pizza and Prosciutto Pizza to vegetarian options like Formaggio Pizza and Vodka Pizza.
Simply visit one of three locations located in the greater St. Louis area to enjoy pizza fresh from the oven!